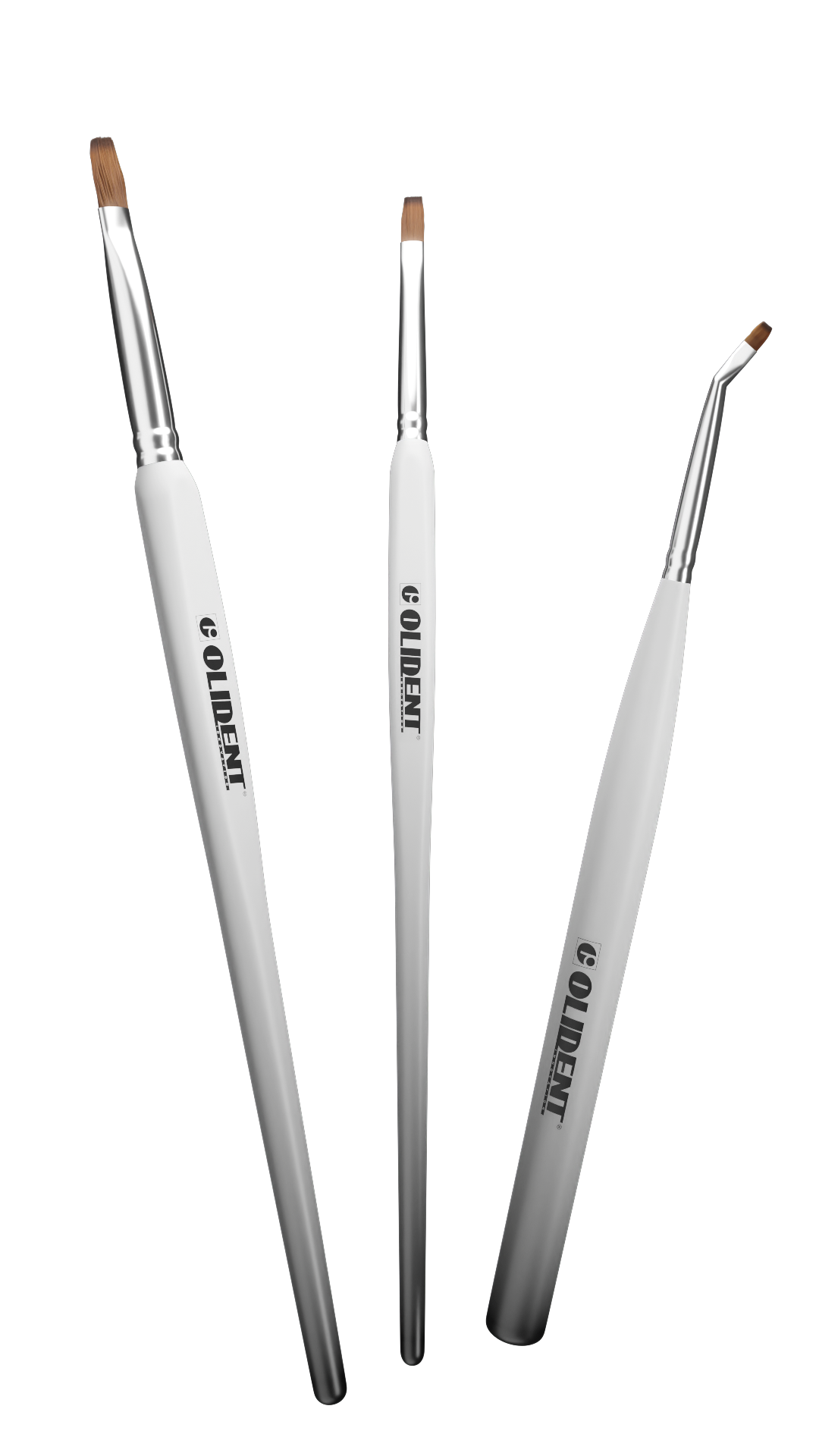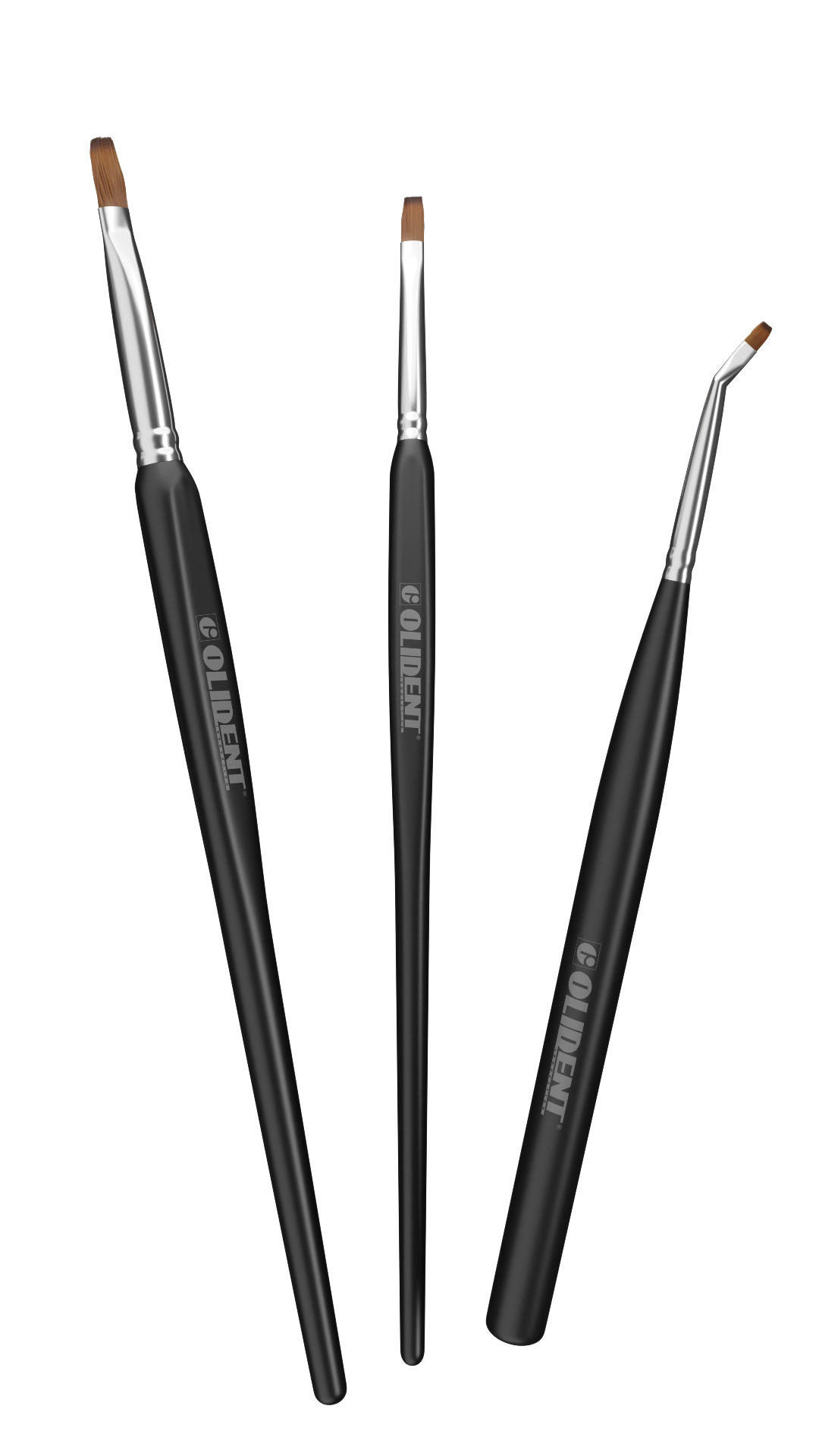 The set of OliBRUSH esthetic tools is also the result of collaboration with Dr. Karol Babinski. Working with composites is not only about filling a tooth cavity, but most of all creating a beautiful surface morphology. An ideal brush should have optimal stiffness to guide the composite, not just smooth it. The carefully selected width and length of the bristles also affect the ergo- nomics of work when modelling the filling. 
OliBRUSH esthetic meet the above requirements. Moreover, they lie comfortably in the hand and are beautifully made. The offer includes two color versions of the brushes: BLACK and WHITE. 
Wooden handle – the use of birch wood guarantees the lightness of the instrument, which, together with the ergonomic profile of the handle, ensures comfortable work.

 

Synthetic bristles – the availability of different fibres allowed for the selection of the ideal relationship between the stiffness and elasticity of the hair. Moreover, it is much smoother, more resistant to shredding and disinfecting liquids than natural fibres.

 
OliBRUSH no. 1 – profiled for posterior teeth and fine structures; short bristles and a short working part allow for full control of work deep in the mouth;
OliBRUSH no. 2 – medium for smaller surfaces and structures;
OliBRUSH no. 3 – plane for larger anterior surfaces, e.g. incisors.