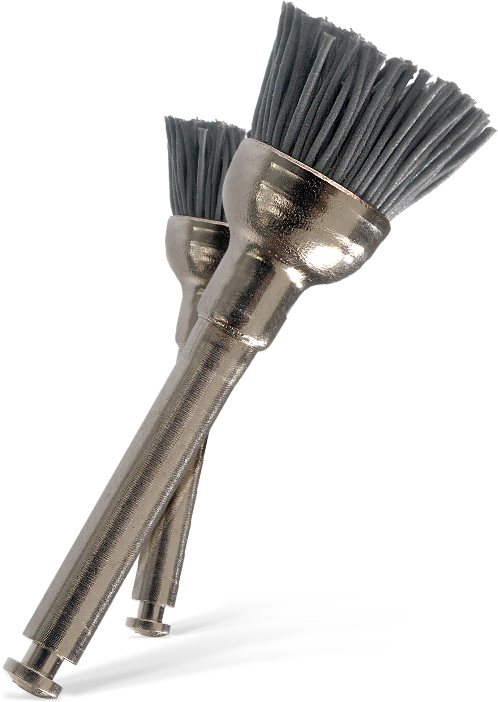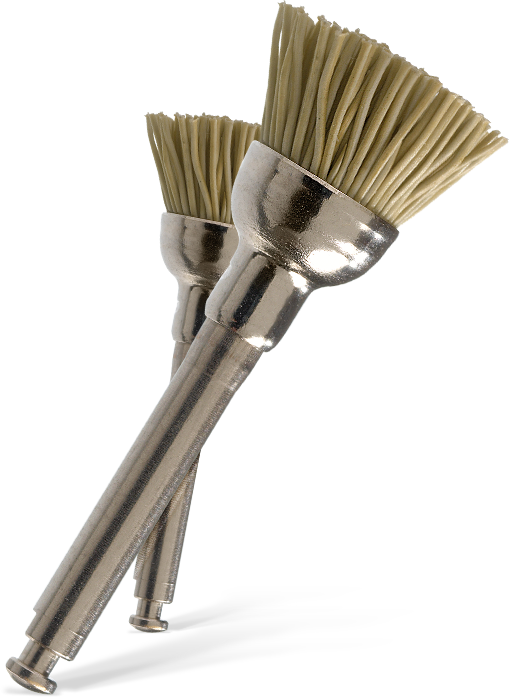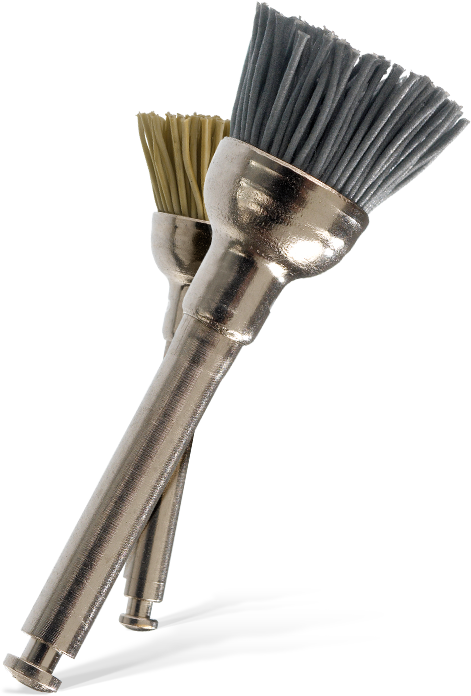 The Uporal? polishing brushes are made of hydrophobic fibers impregnated with:
silicon carbide Uporal C or
Diadurit? – diamond particles Uporal D.
Uporal? brushes are suitable for all types of fillings: composites, glass ionomers, ceramics and amalgam – the only difference is the time of polishing! Uporal? brushes make it possible to achieve an excellent polishing effect in the shortest time – the work cycle is 5-15 seconds. They are also suitable for use in preventive treatments.
Uporal? brushes save you time, give great results and lower costs. They withstand up to 300 cycles more compared to typical silicone rubber cups. Work with gentle, intermittent pressure keeping the speed low.
Uporal? brushes are reusable and can be sterilized at temperatures up to 135 ° C.