Bur SET
by Dr. Jerzy Pytko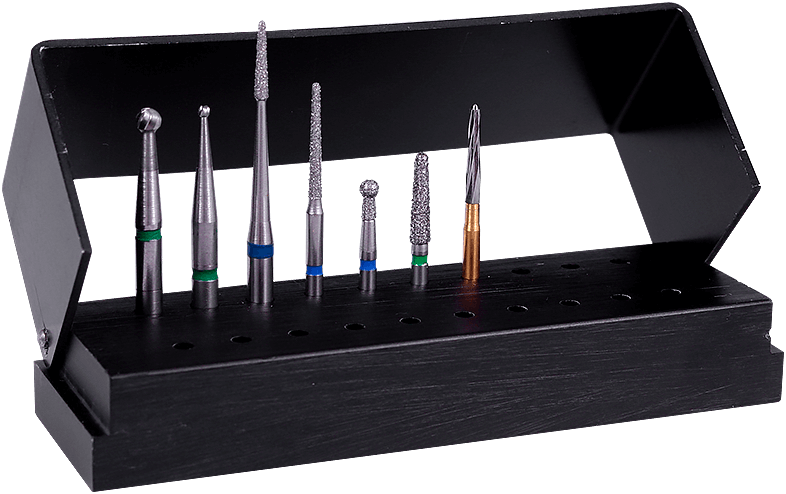 TEETH PREPARATION BUR SET FOR CERAMIC CROWNS ON METAL
The set allows to make a shoulder for the most popular form of ceramic restoration, i.e. fused on metal. The unique cutting properties of Pirania diamond burs guarantee precise and effective work, and their durability allows for repeated use.
each set contains 6 individually selected instruments on a special aluminum stand suitable for sterilization.