Bur SET
by Prof. Stanislaw Majewski & Prof. Bartlomiej W. Loster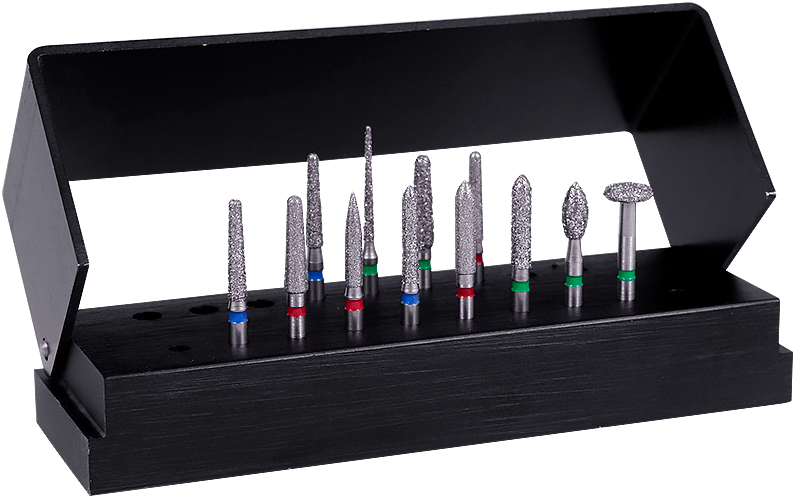 TEETH PREPARATION BUR SET FOR BEVEL CROWNS
This universal instrument system has been designed and tested at the Krakow Chair of Prosthodontics, and is produced in Germany for the OLIDENT company. These are the highest quality rotary abrasive instruments with a diamond coating of various granularity, depending on their intended use at a given stage of the procedure.
each set contains 12 individually selected instruments on a special aluminum stand suitable for sterilization.
a detailed description of the individual burs and each stage of the procedure can be found in the manual, which you can download from our website.